I'm Kat, the face and fingers and brain behind Unbecoming. I'm a 27 year old expat living in Nairobi, Kenya. I have a lovely chap, known around these parts as the boy, D, him over there, that one or the old ball and chain (ok, the last one's a lie). He's holding down the fort in London.
Unbecoming is a lifestyle blog with a keen sense of the ridiculous. I document life, adventures and other awesome things.
Awesome things involve (*) getting lost, saying yes, jazz records, cheese, gin, long-form essays, feminism, gut-decisions, impromptu adventures, fresh flowers and climbing hills. And shoes, And ridiculous dresses. And cats.
(*) This is not an exhaustive list!
Unbecoming was born in January 2012 on top of a particularly windy hill on a particularly lovely holiday. Disconnected from my work emails for the first time in four years (no lie) I realised that I was in the grasp of full blown workaholism and needed to consciously carve out some time for myself. Unbecoming began as my attempt to hold myself to that commitment. It evolved fairly quickly into the documentary of everything and anything a.) pretty, b.) old, c.) interesting d.) exciting.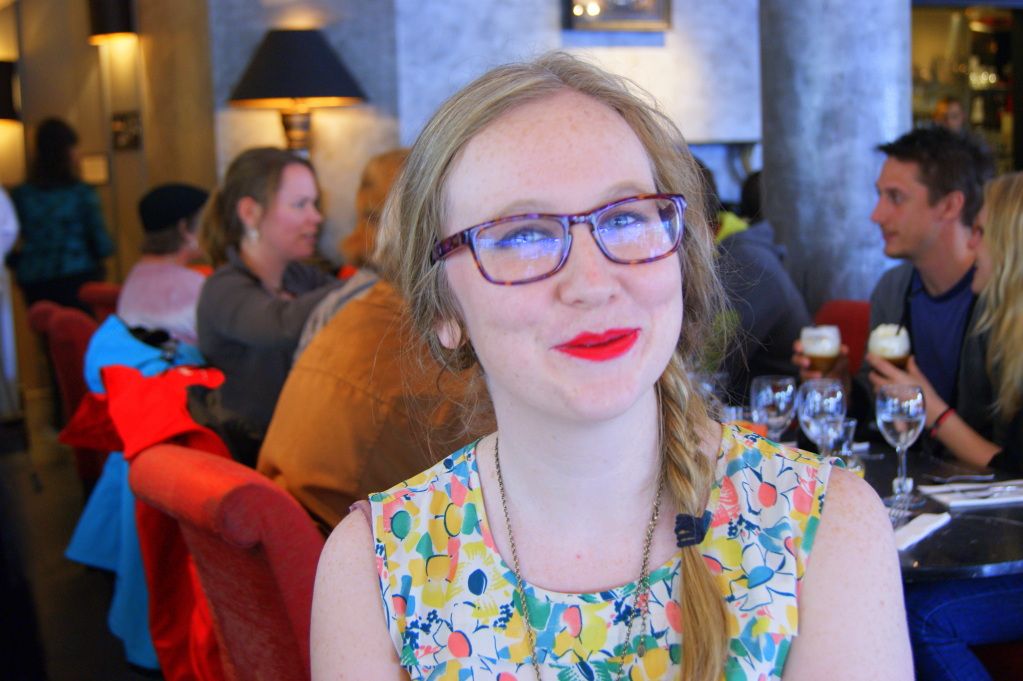 A few frequently asked questions...
Why Unbecoming?
un·be·com·ing
/ˌənbiˈkəmiNG/unseemly; not fitting or appropriate.
I try to live a life which is authentically mine.
That means that I change outfits at least three times every morning. I'm always running late. I love wearing eyeliner but still can't put it on in a straight line. I talk all of the time. I have extremely vivid dreams.
Why Kenya?
Living outside of the UK was always on the list- you know, the life list. I just couldn't see myself living in one place for my whole life. From 2010, I'd been spending increasing amounts of time travelling to some incredible parts of the world, but often finding myself in Kenya. After an interesting start, I grew to love Nairobi (not something I think you hear very often!)- there's always something happening and something to do. So when I decided I'd learned enough and spent long enough in my previous job, I was actually only looking for jobs in Nairobi. I knew the city and knew I'd enjoy living here. And it happened! So in March, I packed up, said goodbye for now and set off.
Why is the boy anonymous?
He's a bit shy and prefers that I don't use his name or put his picture on here. While I'd love to plaster his mug all over my blog, ultimately I respect his decision. And occasionally I test the waters to see if he's changed his mind!
If you'd like to chat, you can reach me at
katunbecoming@gmail.com
or tweet
@katisunbecoming
or say hi on instagram @katerinaha.