On Sunday, Amy and I headed over to Soho's Secret Tea Rooms for a cuppa, a slice of cake and a proper catch-up.
You enter the tea room through (on a Sunday afternoon) a very quiet pub. The giant sign "Secret Tea Room Upstairs" is a pretty big giveaway! Once you head through the bar and up the stairs, you hear that lovely scratch of a record player and some lovely fifties tunes wafting down the staircase. And then you wander into a room which feels absolutely, completely secret. It's cosy, with tables, covered in mismatching tablecloths, teapots and cake stands above a pub in one of the busiest streets in London. And it's really quiet, really light and really beautiful!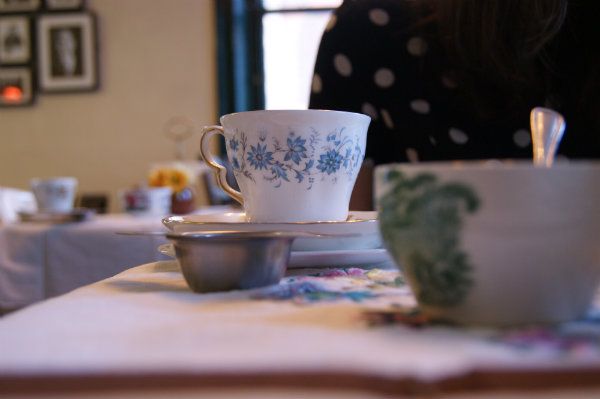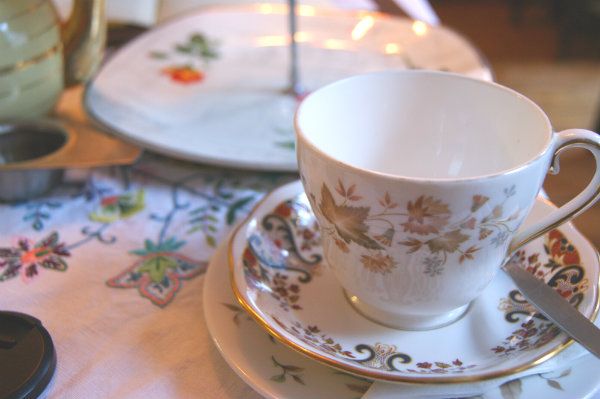 I'm very glad I chose not to eat breakfast as we both opted for the full afternoon tea. And let me tell you. WOW.
We ate egg and cress sandwiches, cucumber sandwiches sans crusts, salmon and cream cheese sandwiches, a ginger scone and an almond and cherry scone,
a huuuge piece of coconut and chocolate cake and a slab of apple cake, an Armagnac and chocolate muffin and a cranberry fairy cake.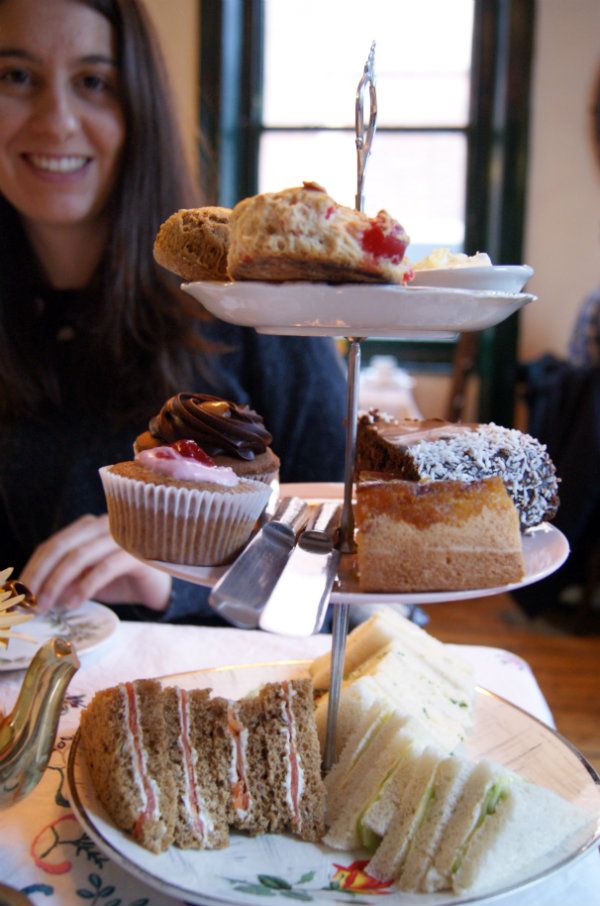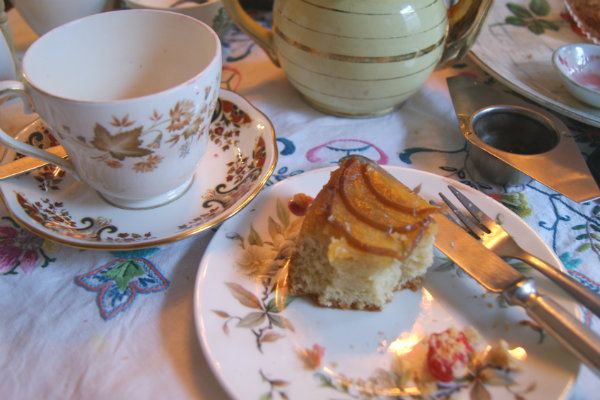 We did take some of that home with us! I topped it off with some classic breakfast tea, while Amy went with some green tea, which smelled lovely.

It took us a while to get through it all! And what is lovely about the Tea Rooms is that we were able to spend hours nattering away, nibbling on cake,and soaking up the atmosphere. Definitely worth a repeat visit.