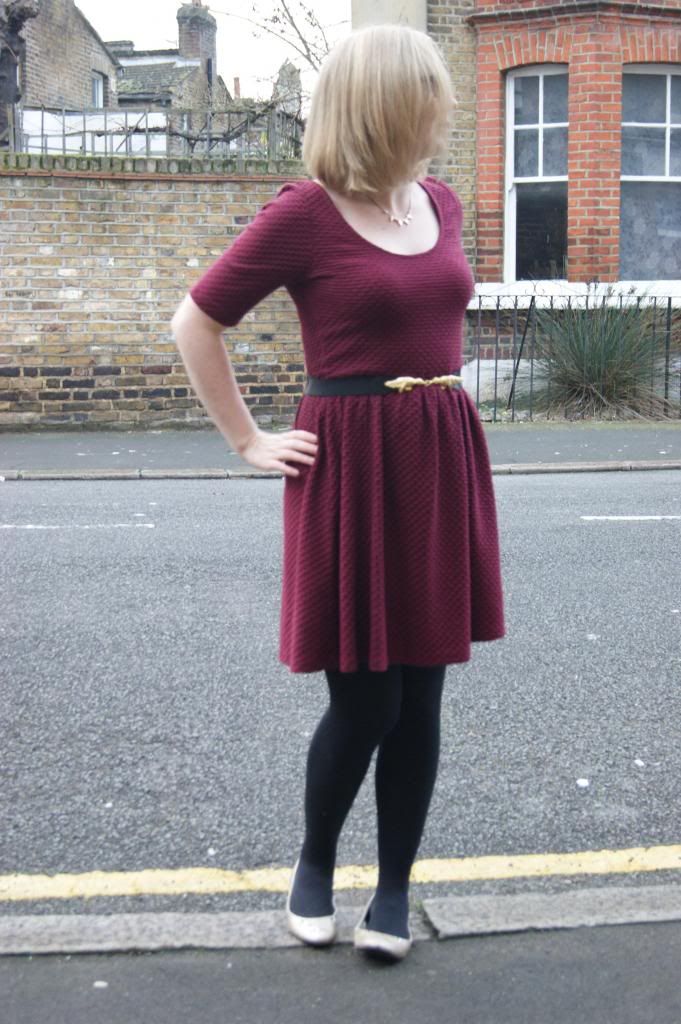 How do you get through January? Around here, January is all about the simple things in life: tea and blankets and a good book or two and a hot bath on a cold day. I definitely see a change in my wardrobe as well- bright and busy patterns stay deep inside the wardrobe and out come simple shapes and cosy fabrics.
This dress is the perfect example of a January dress. It has such a lovely texture and is just the colour for the recent sweep of bitterly cold and grey days.
My shoes are just ridiculous.
Ridiculously awesome.

Today is short and sweet.