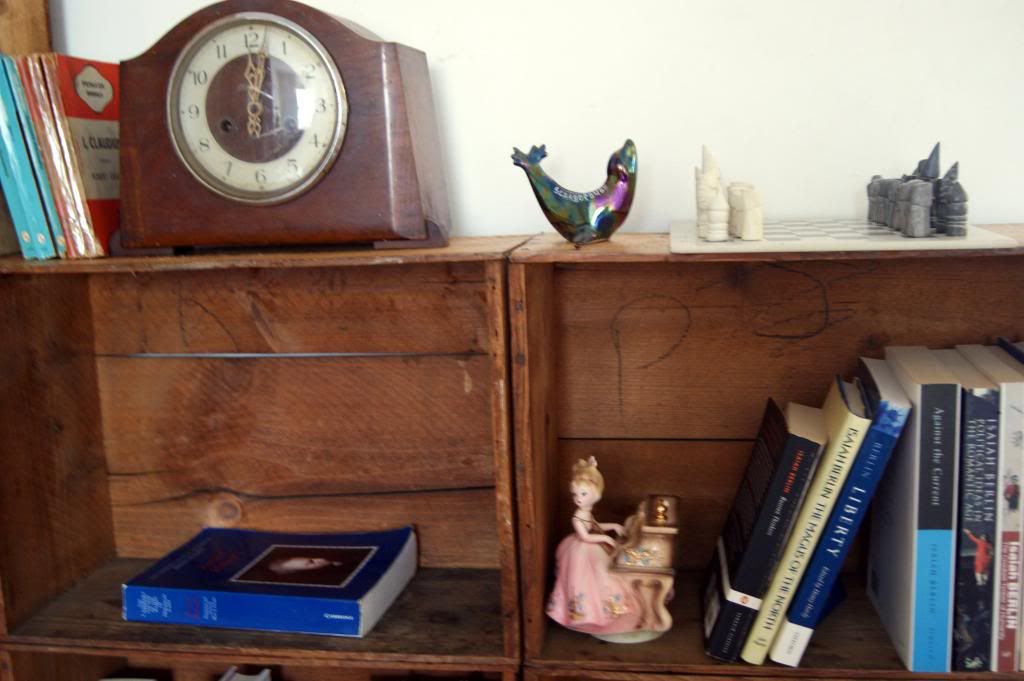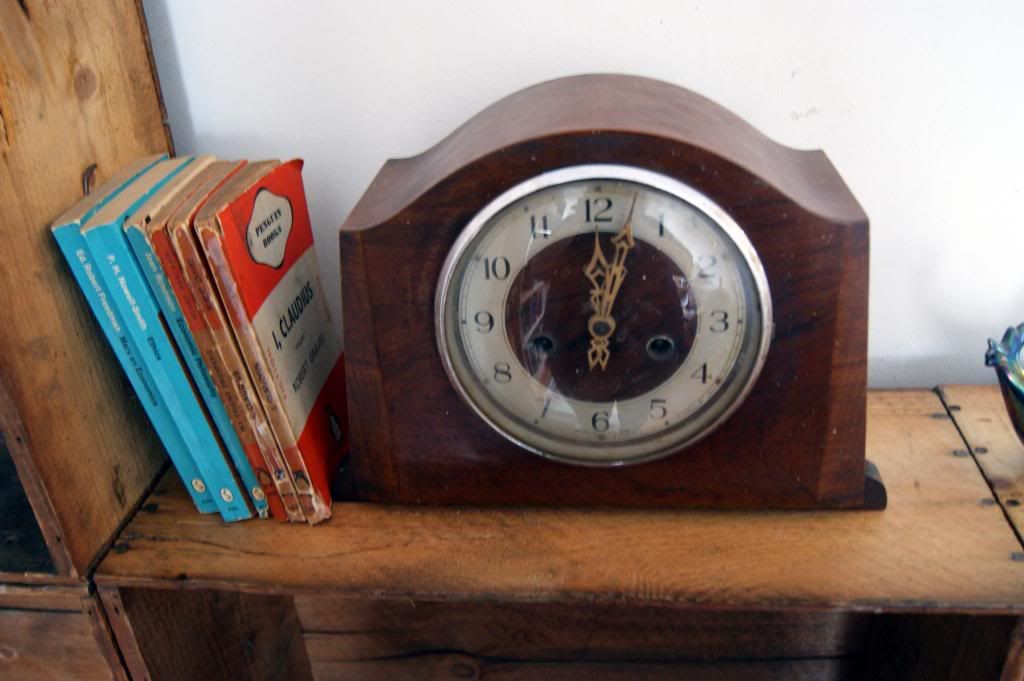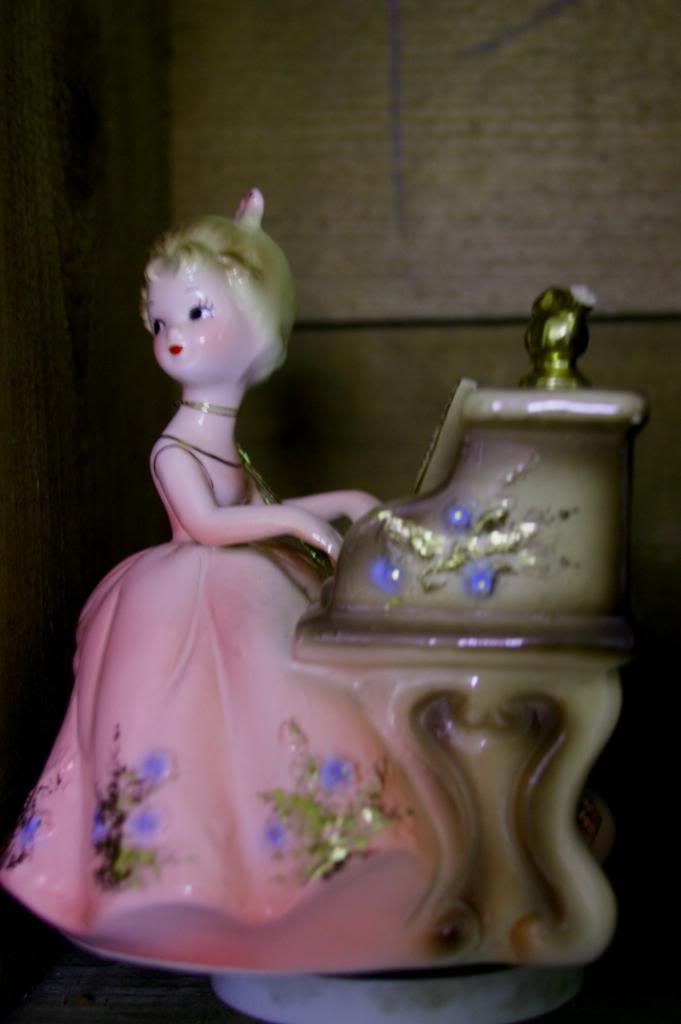 When I arrived back at home for Christmas, I took the opportunity to climb up into our (freezing) loft to root through the old records my parents long ago abandoned* up there. In amongst the Cliff Richard records (apparently my mother's) and the Jethro Tull (definitely my Dad's), there were some amazing finds, including Thriller, which pretty much made my NYE.
But what I also discovered up there was pretty special. My Dad had asked me to look out for some of his old CDs, and in amongst the old luggage, and records and school things was a very inconspicuous box. And in that box were some of my grandparent's belongings. Thrifting at home can throw up some very unexpected surprises. The clock sat on my grandparents' mantlepiece. My Dad tells me that it was a wedding present to them. My Grandma had a huge collection of music boxes, including this lovely little lady. Sadly, her candlesticks have gone MIA in their time in the loft.
William Morris once said "Have nothing in your houses that you do not know to be useful, or believe to be beautiful." I think sentimentality can transcend beauty or utility.
I'm so drawn to the sentimentality of old objects, the stories behind them and what they represented to their former owners. It's magnified ten-fold when it's sentimentality about your own past or at least, a past to which you are indelibly connected. It becomes about the loss that these objects represent even as they pull out some long forgotten memories of winding all of my Grandma's music boxes up and setting them off at once. She also had one in the shape of a Swiss Chalet which played Eidelweiss.
Amazingly, this music box still works perfectly. It's something of a privilege to be able to look at objects in your home and know that they have a secret history behind them, that they sat in a very different home once upon a time. My Grandparents have been gone for over ten years. These objects hold secrets about their life, about my Dad's childhood. They represent a very close mystery.
*Don't worry- I had permission!
p.s. These lovelies are sitting on our newly acquired bookcase in our study, which is having a wee little makeover of its own. You'll probably see them hanging out in a few more pictures next week once we've finished!
p.p.s A few other details: The old Penguins were found in Skoob, the chess set was a present for the Boy from Kenya, and all the hyper

-serious philosophy books are definitely all his.

That sweet little Scarborough se

al?

My Grandad used to keep my Grandma's engagement ring in it after she died. That one's been with me for a long time.