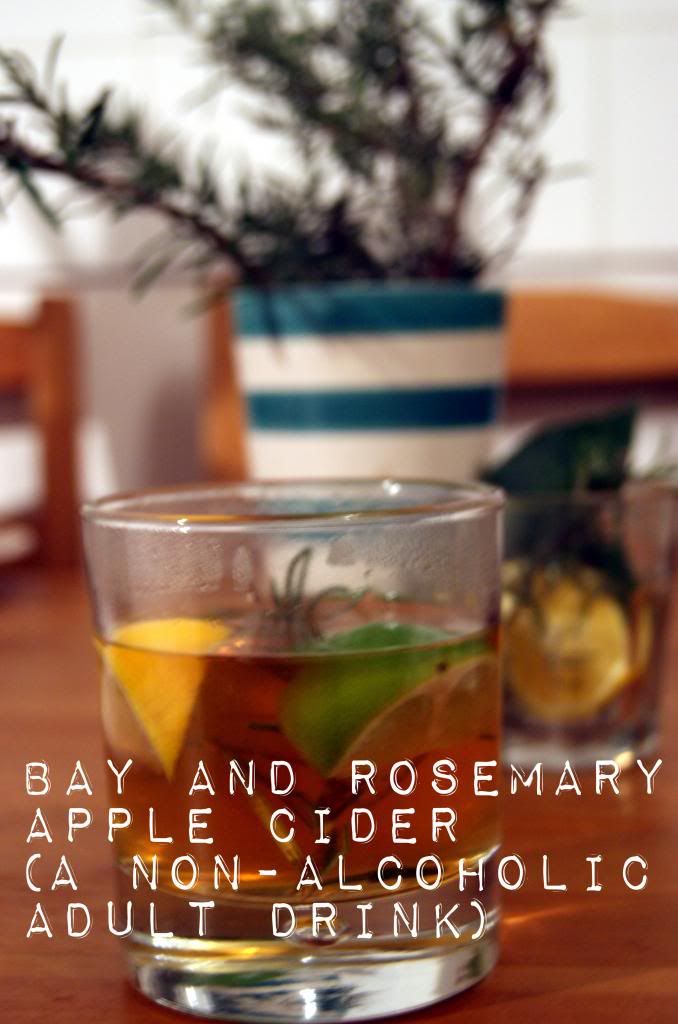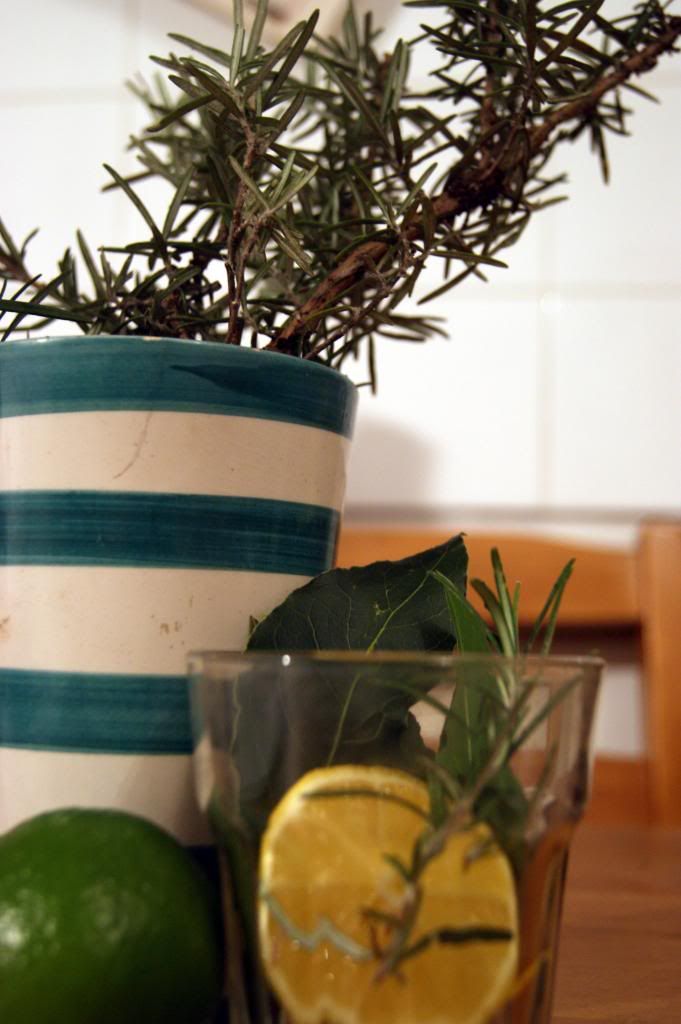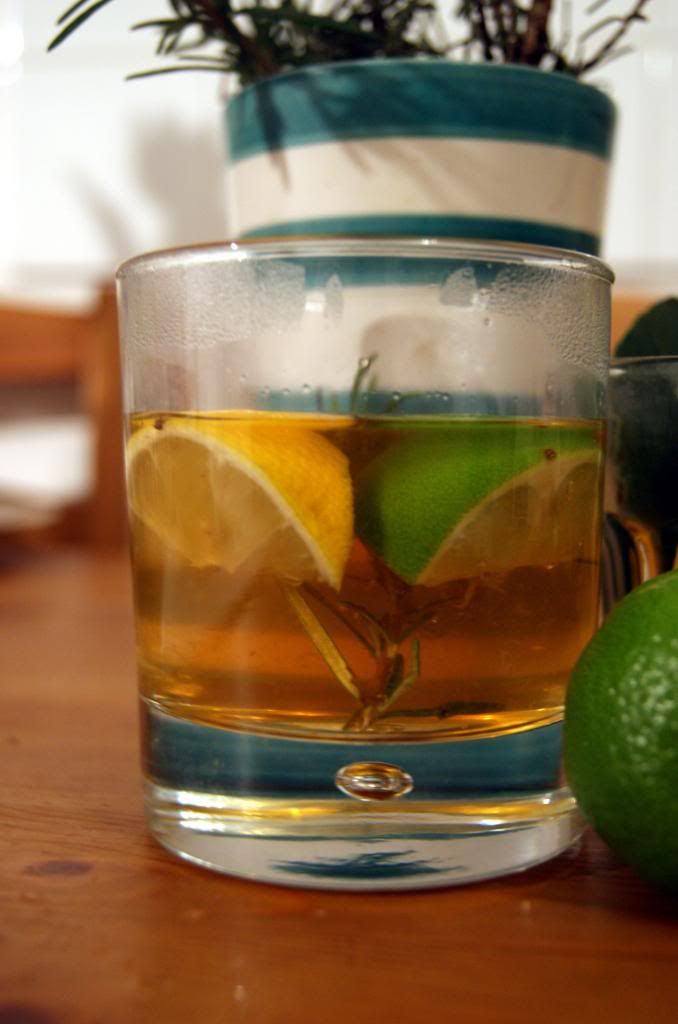 What do you drink when you're not drinking alcohol? This very simple recipe for warmed apple and herb is my newest discovery thanks to my lovely friend Laura (who I think therefore gets naming rights. Over to you Laura!).
Back at the beginning of January, I'd mentioned to the mister that I wanted to try out some herb-infused non-alcoholic drinks. I felt a bit discouraged when he told me that I'd need to heat up the drink to infuse the herby-ness into it and, with a busy January, just never got around to it. While I've been trying to mix it up with my non-alcoholic adult drinks, nothing ever tastes very interesting. And cranberry and lime gets really old really fast.
THEN the wonderful Laura mentioned that she and her housemate had been mulling some apple juice (or apple cider as I learned last year our friends on the other side of the pond call it). BOOM.
Herb + mulling = let's experiment.
So I've spent the weekend mixing it up with winter-y herbs and enjoying a bit more complexity in the flavour of my drink.

This combination of bay and rosemary is my absolute favourite (with a bay leaf alone was a close second). In the summer, I'm planning to drink it over ice with lots of mint!

What you'll need:
half a litre of apple juice

100ml elderflower cordial

a splash of Peychaud's bitters

half a lime

a bay leaf

a sprig of rosemary
Simply mix them all together in a saucepan and heat over a low-medium heat until hot!
Drink immediately and (as always, the most important step) enjoy!
P.s. We decided the word mocktail was stupid, so we've settled on the phrase non-alcoholic adult drink. Much better, if a lot longer.