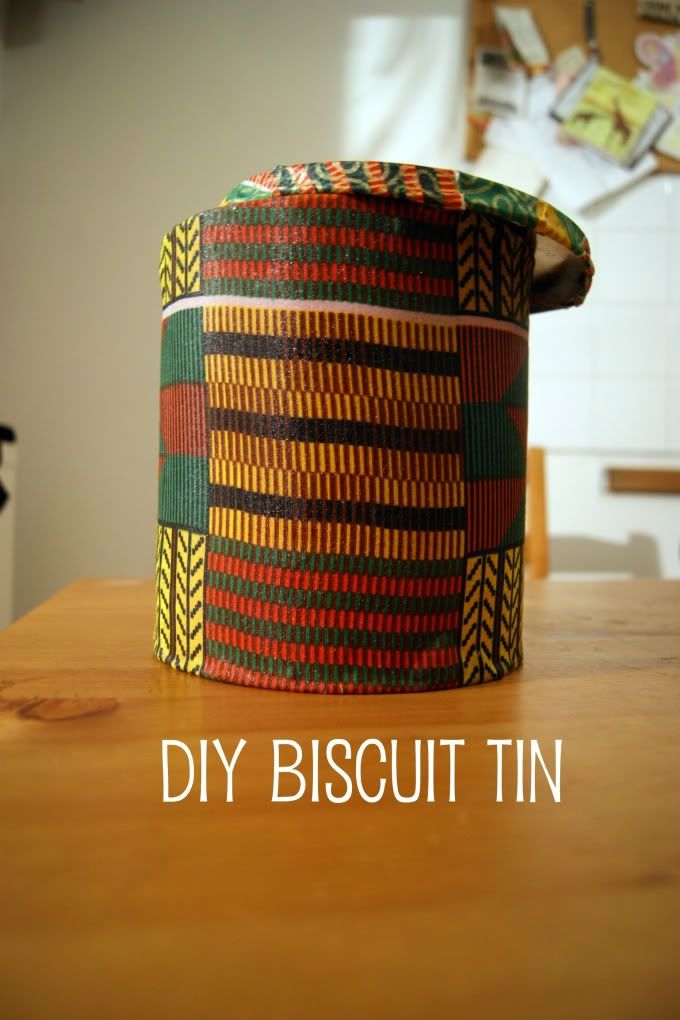 I think I've mentioned here before that The Boy and I have never celebrated Valentine's Day. We make a much bigger fuss of our anniversary. We use it as an excuse to eat amazing food (I still like to get a present though!). And I don't know about you, but I'm already a bit sick of Valentine themed posts. It's not even February! And basically, I was so pleased with myself for this, that I couldn't not share this mini-evening sized- diy with you!

After I'd finished all of my baking, I spent ages looking for a tin to take the brownies into work. The only tin I had was one left over from Christmas. In fact, I think it had some bath products in it. In any event, it was UG-LY. Pink and silver sequins is just really not me. So it had to go.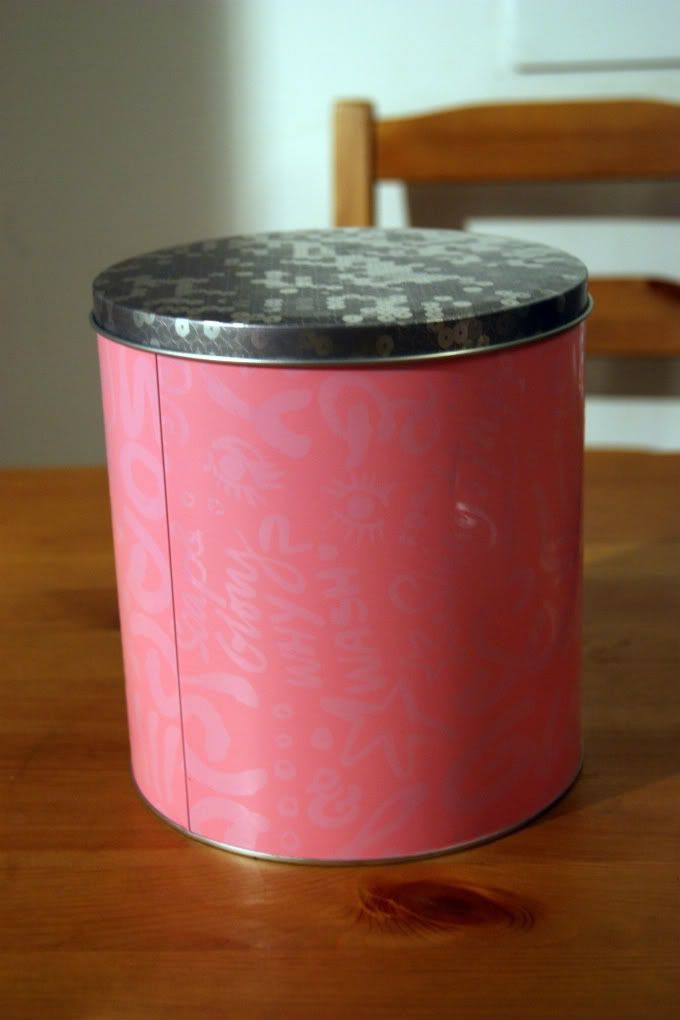 What you will need:
1 uggers tin in need of a revamp
2 pieces of contrasing material
mod podge
Luckily, I am a bit of a material hoarder. It's the thing (aside from masks, but that is a whole other post) that I always buy whenenver I'm away with work. So I dug into my stash to come up with these two pieces of fabric I picked up in Ghana. I'm so happy with how it turned out!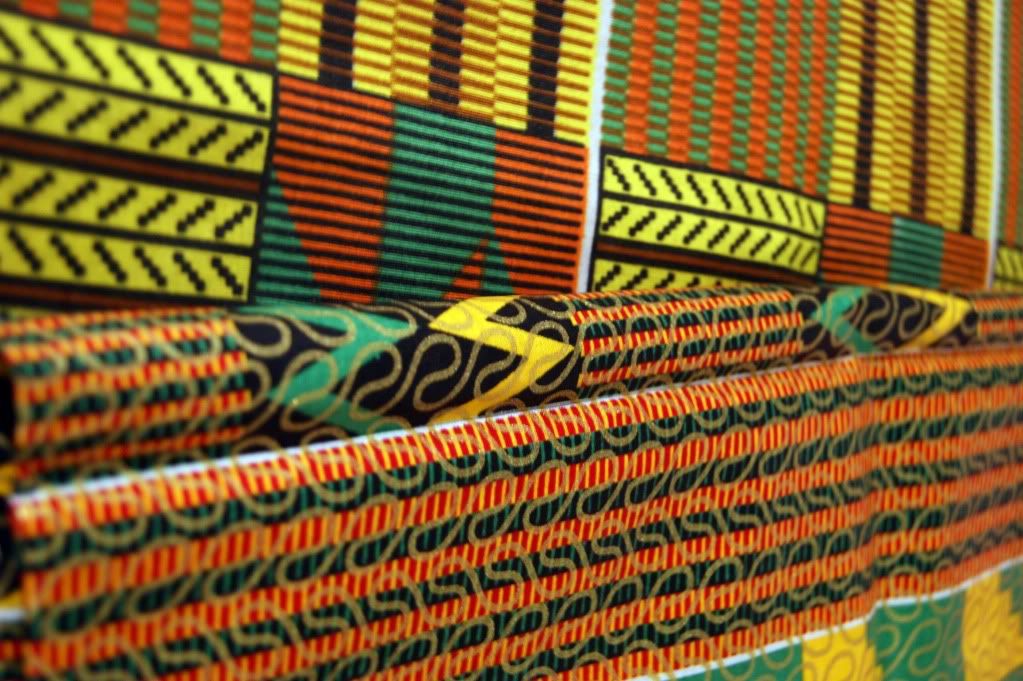 When selecting your material for this project, make sure that your material isn't so thick that it prevents your tin from closing!
1. Measure the main part of your tin and the lid and cut two pieces of your contrasting material to leave a seam overlap of about one inch.
2. Cover about a fifth of your tin in mod podge and carefully stick the material to the tin.
3. Move around the tin glueing and sticking material as you go. When the material is completely wrapped, stand the tin up to dry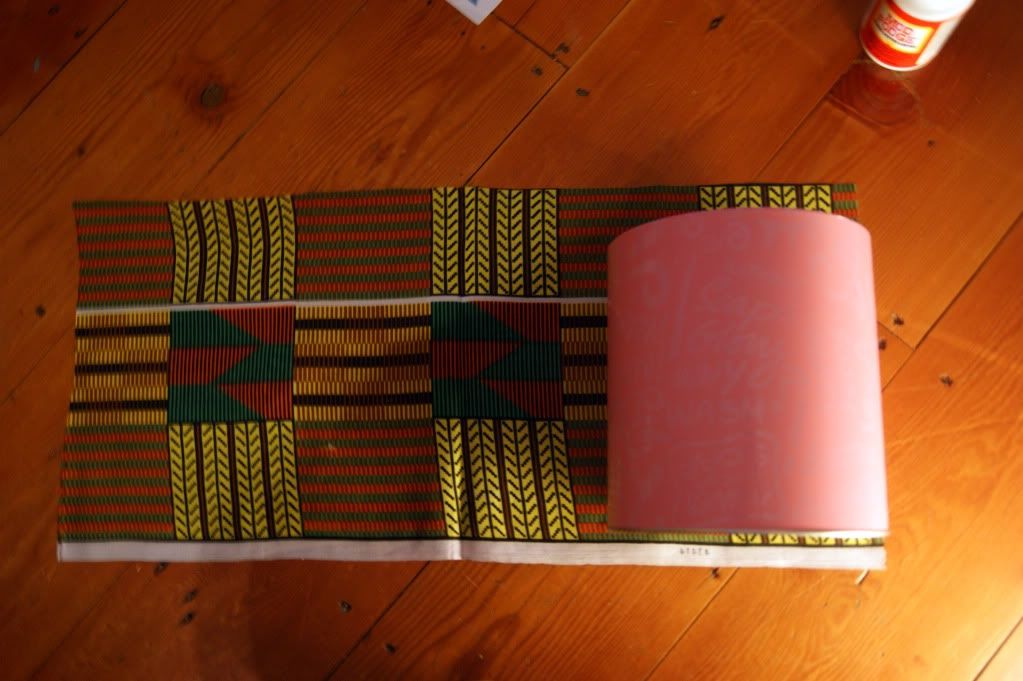 4. While the tin dries, cover the lid in mod podge and carefully lay your contrasing piece onto the tin.
5. Once the tin has dried, carefully trim the material around the rims. Alternatively, you can glue the material down, but make sure that this will still let you close the tin!
6. Once dry, fill with goodies! It's a good idea, given the copious amounts of glue (!), to wrap all of your edible goodies in baking paper or clingfilm before storing in the tin.

I actually can't tell you how smug I'm feeling looking at the photos of my bad boy (I use this phrase waaay too much). Since I've shown you mine, you are now contractually obliged to show me yours once you make it...