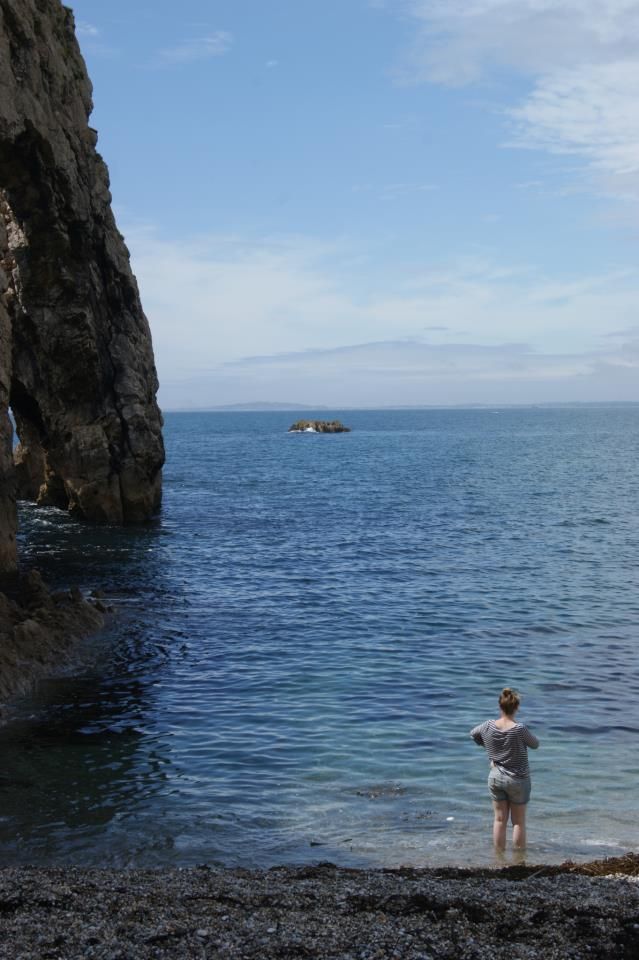 I know it's another blogger rule not to acknowledge or apologise for an absence. Well, mine absence has been more than a little while. And while I won't apologise, I think I need to acknowledge that I have been a bad blogger for the past...um...four months. I am officially RUBBISH at any sort of work/life balance. Forget the blog/life balance, I spent more time at work, travelling for work, working in bed, working late, thinking about work and worrying about work than is anywhere near healthy. I think I remember telling somebody that was one of the reasons for starting Unbecoming in the first place...
Anyway, I think it's fair to say that I'm looking forward to midnight tonight when 2012 can officially kiss my butt. I'm not the only one of my friends who thought it really was a pretty horrible year all in all. But, we're moving forwards, onwards, upwards, sideways. Moving, anyway! I'm excited about what 2013 has in store. Already, it seems like a huge year is coming my way and I hope to be sharing some very exciting news soon (no, mother, I am not pregnant).
But, I have to admit that in 2012, I really did cede control of my life to circumstance, only to end up reacting and firefighting, tired and stressed and unhappy. 2013 is the year I take back control, and take a few tips from Gretchen Reuben's The Happiness Project. I'm taking control of my own happiness- and my own stress levels! With that in mind, I've made two sets of resolutions this year:
1. Be open to what comes next
2. Let it go.
3. Keep breathing.
a. Finish six new (to me) craft projects
b. Complete J-drink Free January
c. Try something new at least once a month
d. Take a photograph every day
e. Start blogging again
f. Exercise at least once a week
As you will almost certainly have noticed, they're split into two categories. The first are overarching...well, things? values? objectives? I'm not sure I have a good word for them yet. The second is a bit more straightforward: my list of things to accomplish! Straightforward to describe; implementation is always the tricky bit!
I always thought I was fairly good at keeping my resolutions (high levels of resolve!). Until I recently had a bit of a nightmare at work and started smoking again... Two and a half years down the pan, just like that. So then I thought, well, I'll just carry on, and so I did. I smoked and I smoked and I smoked and I smoked. And I remembered how much I liked smoking and how much I hated smoking at the same time. I forgot my golden rule of quitting in the first place: start again. If you screw up on 1 January? Try again on 2 January and 3 January and March and July and October. Don't just give up.
I finally remembered that little trick and the last few cigarettes in my bag remain thankfully unsmoked.

*I should probably throw those away.
Seriously, failure is all too human. Don't beat yourself up and decide you've failed. Look yourself in the eye the next day and tell yourself it's the day you're going to succeed. And the next day, and the next day, and however long it takes. You will do it.
By the way, is it just me, or does 2013 sound really futuristic? Weird.