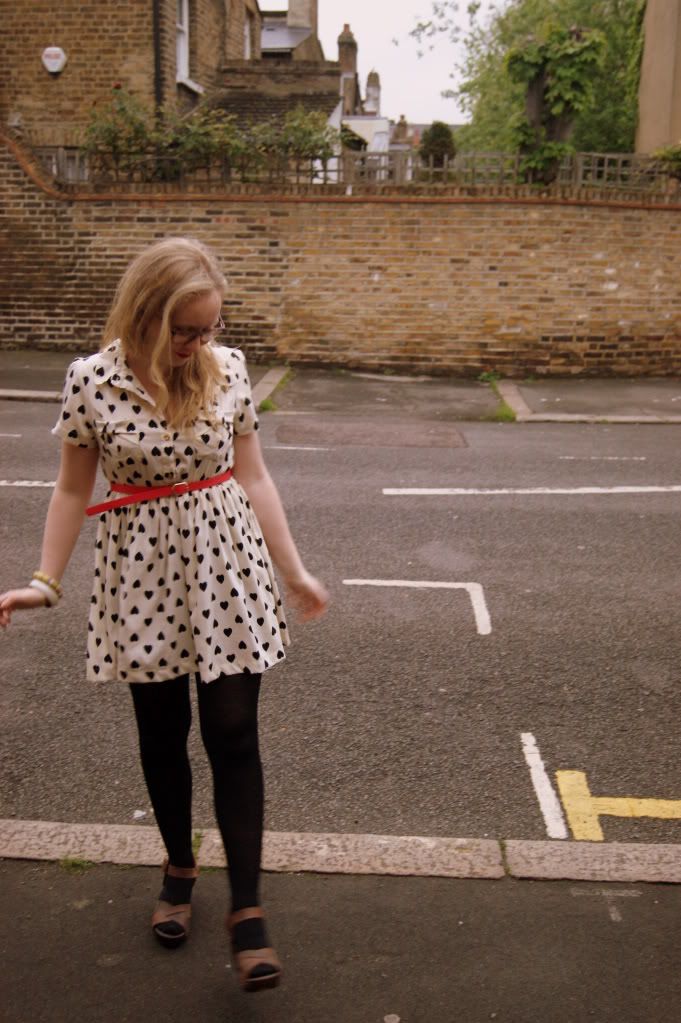 Dress: Primark // Belt: Taken from this dress // Shoes: Office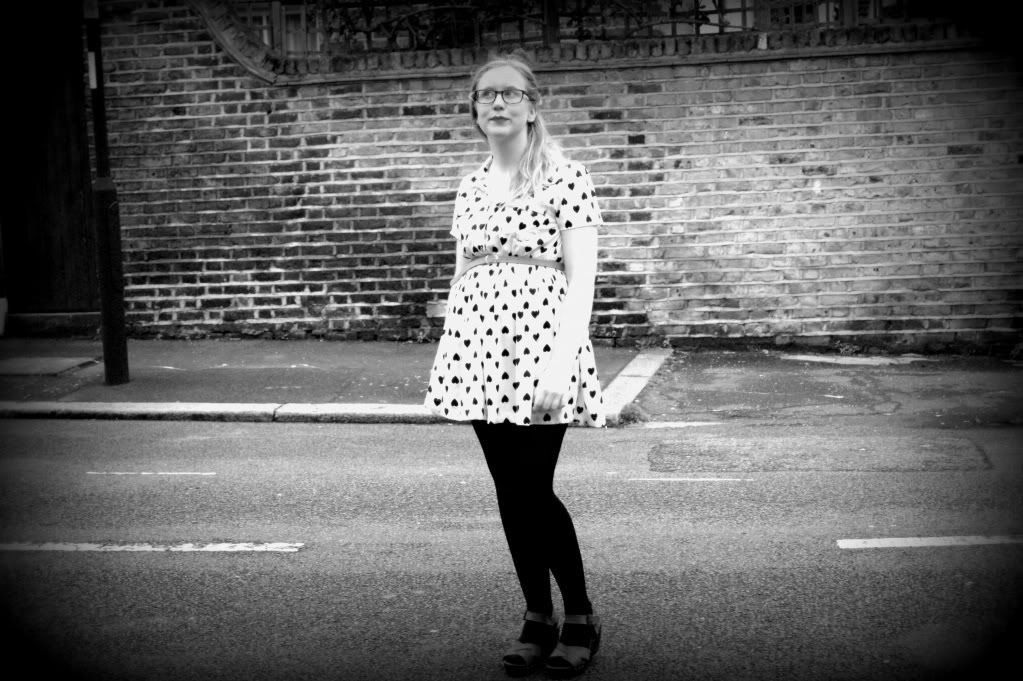 Everyone has a dress like this. Or a piece of clothing at any rate. I knew I wanted it. And everytime I see the print peeking out of my wardrobe, I gravitate towards it. But. It just doesn't fit well. At all!
The waist is slightly too high for my body and it's about an inch too short (both of which are weird given I am a midget and begs the question as to who it was cut to!). But I love the '50s style cut to the top and the double pockets. And the print (*le sigh*). So since I was working from home on Wednesday, what better excuse to wear my favourite item of ill-fitting clothing?!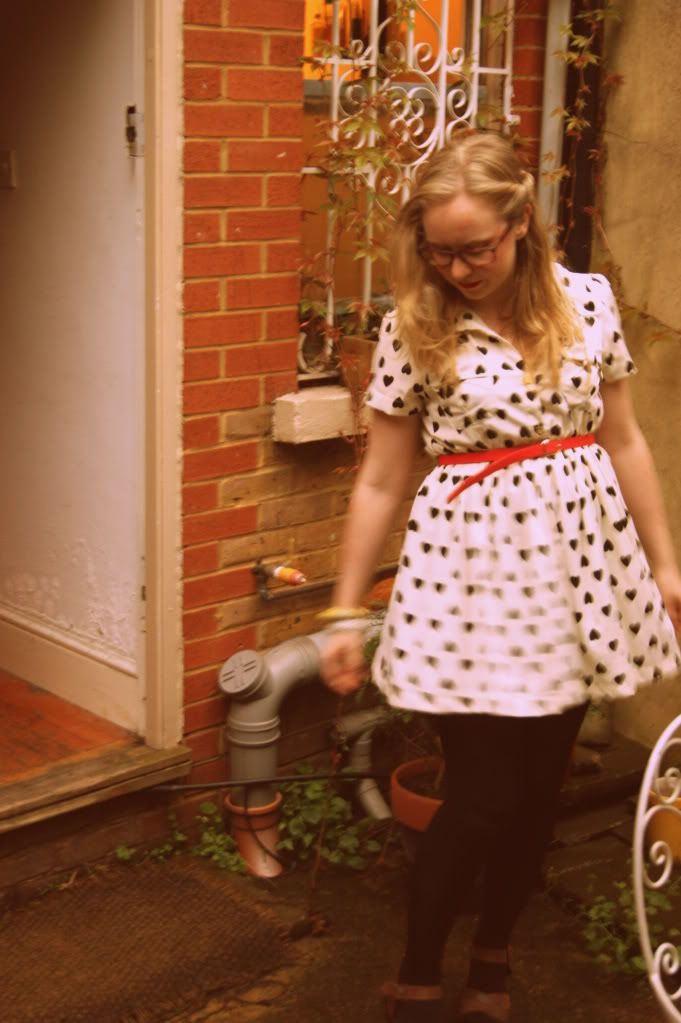 I'm also blaming the ill-fitting nature of this dress for my awkward posing. Seriously, I have severe posture issues!
I am a bit excited to share one photo from our garden. It's so beautiful in the summer as we have a climber which covers all of the walls with beautiful leaves (which turn a stunning red in the autumn). But in the winter, it's just a big grey box! It's exciting to see peaks of green poking out from everywere, even if it is all very damp with this monsoon weather. I can't wait until we plant out our baby veggies and do our spring clean- that's when summer is getting closer and we spend all of our time in the garden.
Do you have any clothes you love, despite the way they look?!