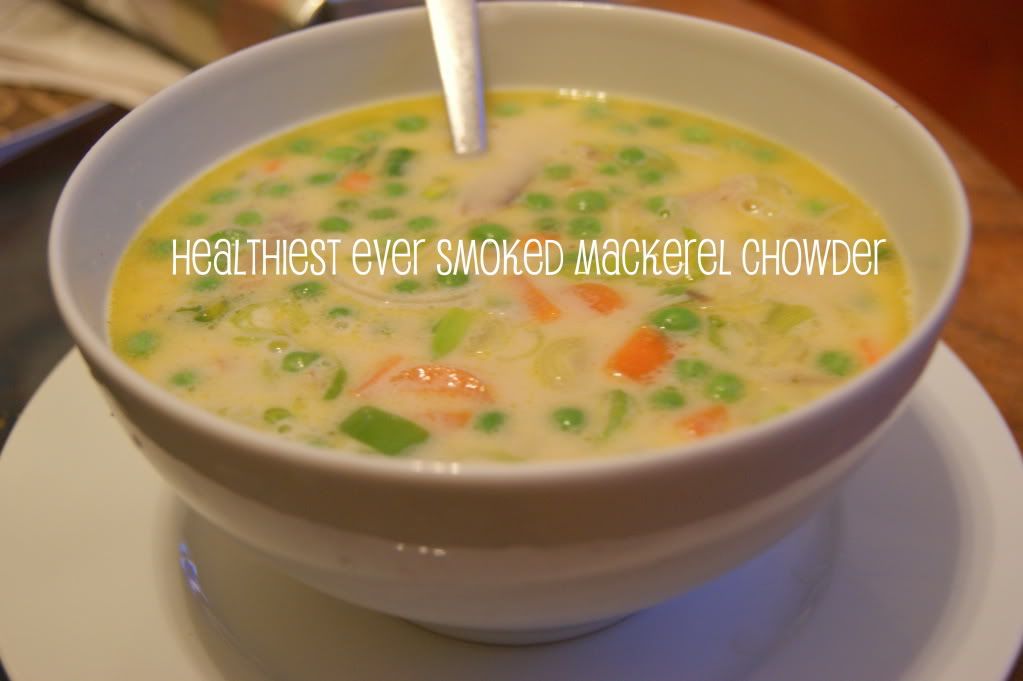 As you may know if you
follow me
on twitter, my best friend Claire is getting married at the end of May!

All very exciting, except I tried my bridesmaid dress on again a couple of weeks ago and it was a wee bit on the tight side. So I've been on a pretty strict healthy eating regime (I refuse to use the 'd' word), cutting out my favourite things- bread, potatoes, rice and pasta- from my diet. Usually this would mean I was eating lettuce and er... more lettuce, but The Boy and I have been experimenting with removing the carbs (aka the tasty stuff) from some of our favourite foods so that I'm not suffering too much! I have to say, it's really been working. I feel a bit guilty that I've been eating as well as I have. And only about a third of that is because I've been doing a bit of cheating!!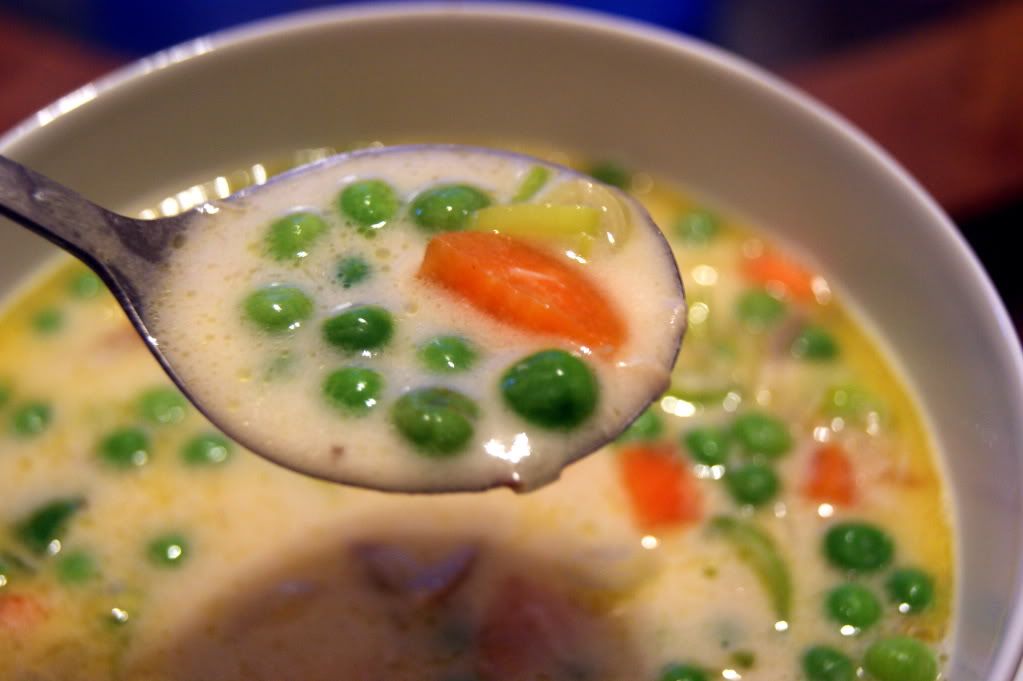 Here's my favourite of our newly invented recipes: smoked mackerel chowder. Without the potatoes! Adding so many veggies really bulked the soup out and made it really filling. It also takes about 15 minutes to make, so it's ideal for lazy girls like me!

You will need
2 leeks, chopped

1 garlic clove, chopped

3 small carrots or 1 large carrot, finely diced

350g peas

2 mackerel fillets, flaked

100 ml milk

3tbsp creme fraiche

salt and pepper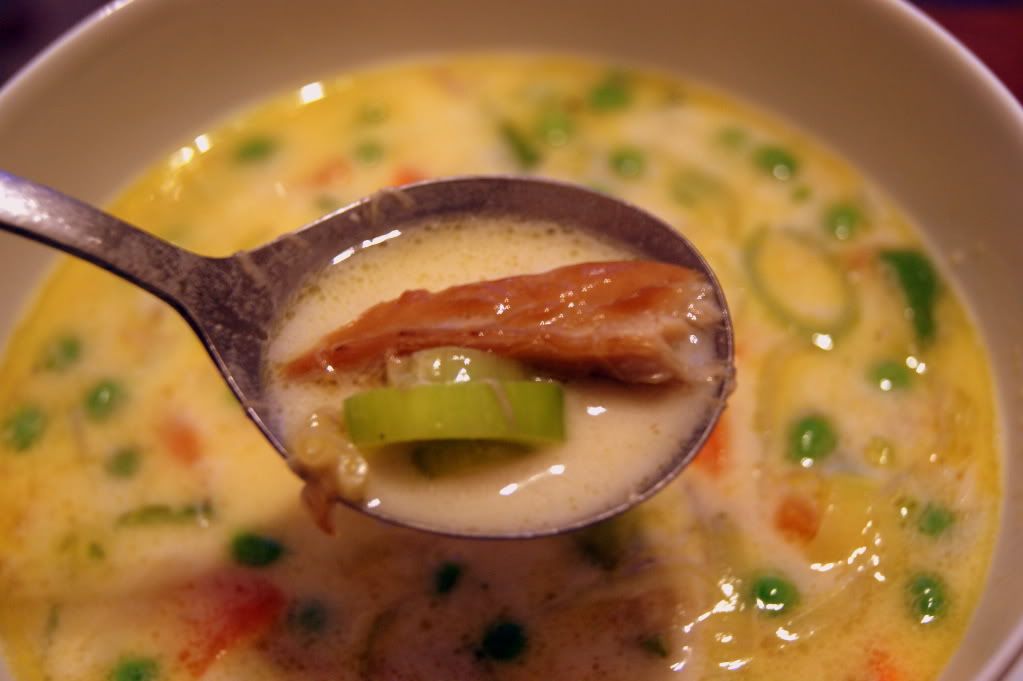 Fry the white bits of the leeks, carrots and a chopped garlic clove in a large saucepan
Add a litre (or so!) of chicken (or vegetable stock) to the pan
Add the milk and creme fraiche
Bring the soup to simmer (don't let it boil)
Add the flacked mackerel fillets and the peas to the pans and cook until the peas are defrosted and cooked
Serve with lots of fresh black pepper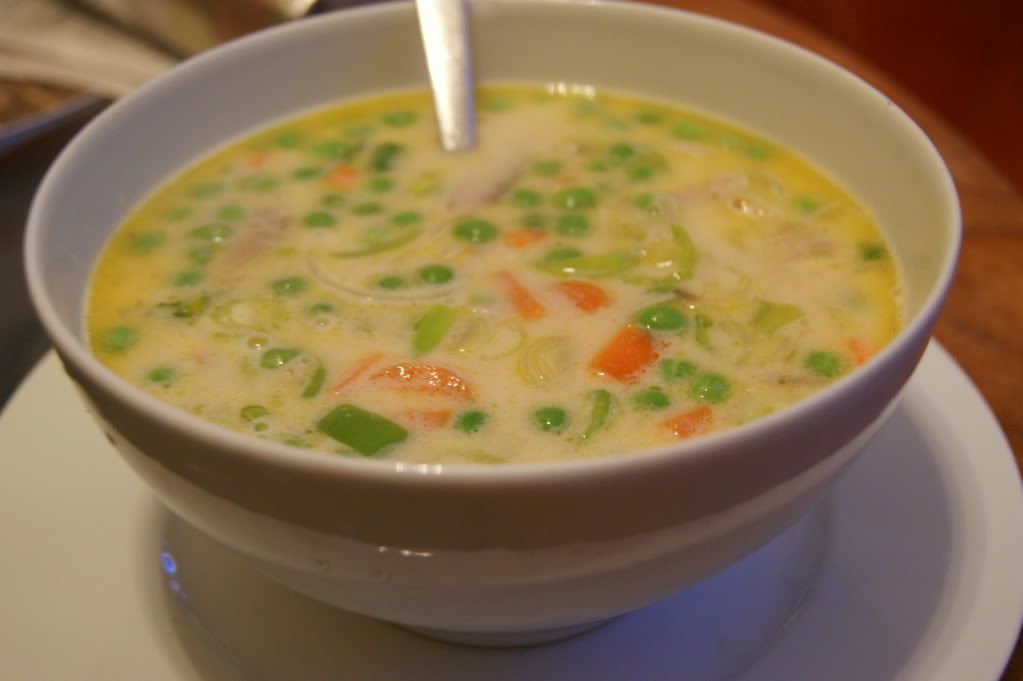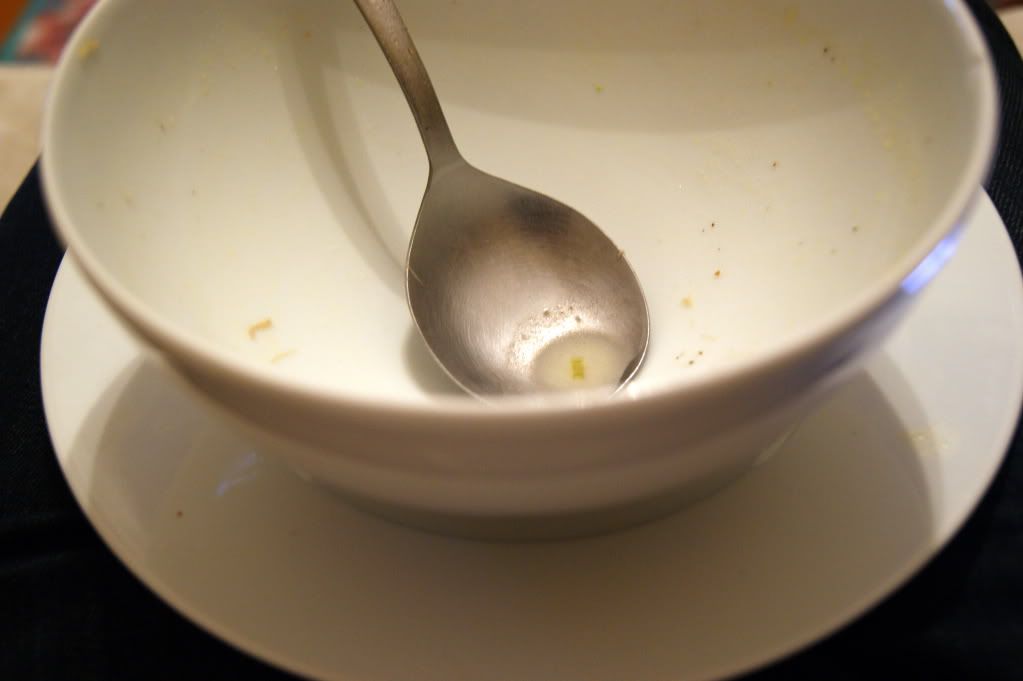 Nom!