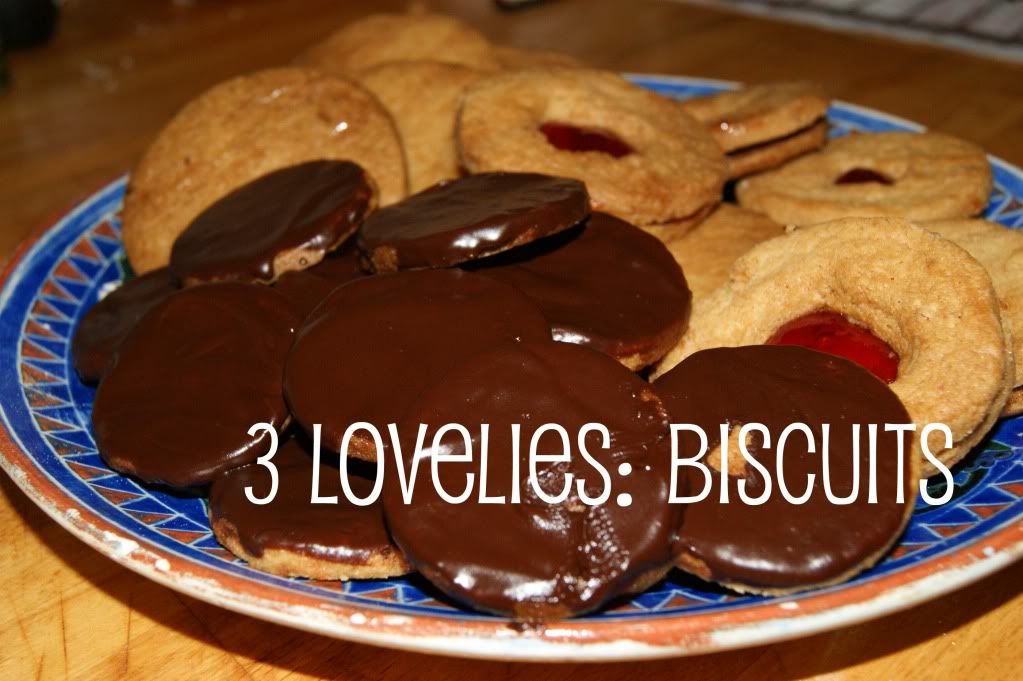 Three types of biscuit from one basic recipe- who doesn't like a freebie?!
I decided to make three of my absolute favourite biscuits using this basic dough recipe: jammy dodgers, lemon drizzle and chocolate dipped biscuits! These lovelies were supposed to come with me to the office this morning, but I've decided I'm not much in the mood for sharing. Of course, I'm now regreting it. I've had two servings of amazing chilli and I'm just. too. full. for a biscuit. Doh!
As a child, I was completely obsessed with chocolate bourbons and pink wafers. Now I'm allegedly a grown-up, I'm not sure my tastes have matured, given I'm now advocating the jammy dodger! What are your favourite biccies?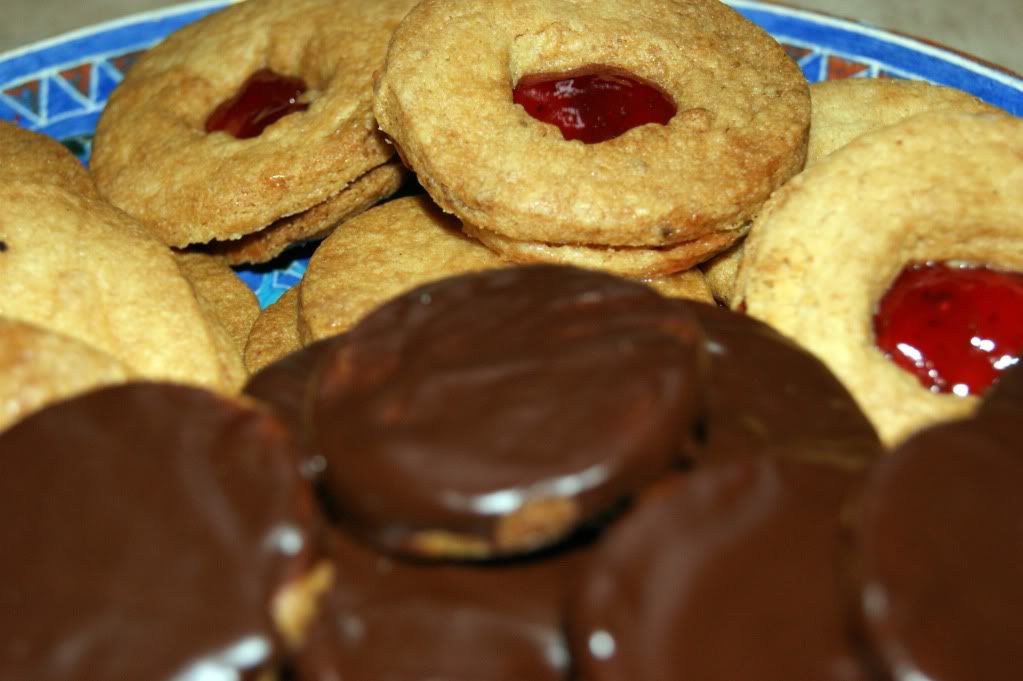 The basic recipe
250g unsalted butter

160g caster sugar

1 medium egg

300g plain sugar
Mix the ingredients well together, until the butter is rubbed into the flour and sugar (the best way to do this is rub the mix through your fingers)
When well mixed, squash it together to form a dough
Wrap the dough in clingfilm and leave in the fridge for 20 minutes
Shape and bake in the oven at 170 degrees celsius for 12 minutes or until golden brown
For the jammy dodgers
Roll the pastry and cut into rounds

Push a hole through the middle of half of your rounds

Bake as above

Remove from the oven and allow to cool on a wire rack, then spread jam and sandwich two rounds together



For the lemon drizzle
Add the zest of half a lemon and a squeeze of lemon juice into the dough before chilling

Bake as above

In a bowl, add 150g of icing sugar to the juice of half a lemon. When your biscuits have cooled, drizzle this mixture over them
For the chocolate dip
Bake the biscuits as above

While they're cooling, melt 100g chocolate and 70g of unsalted butter over a pan of boiling water. Remove from the heat when melted

Dip the biscuits into the mixture and leave to cool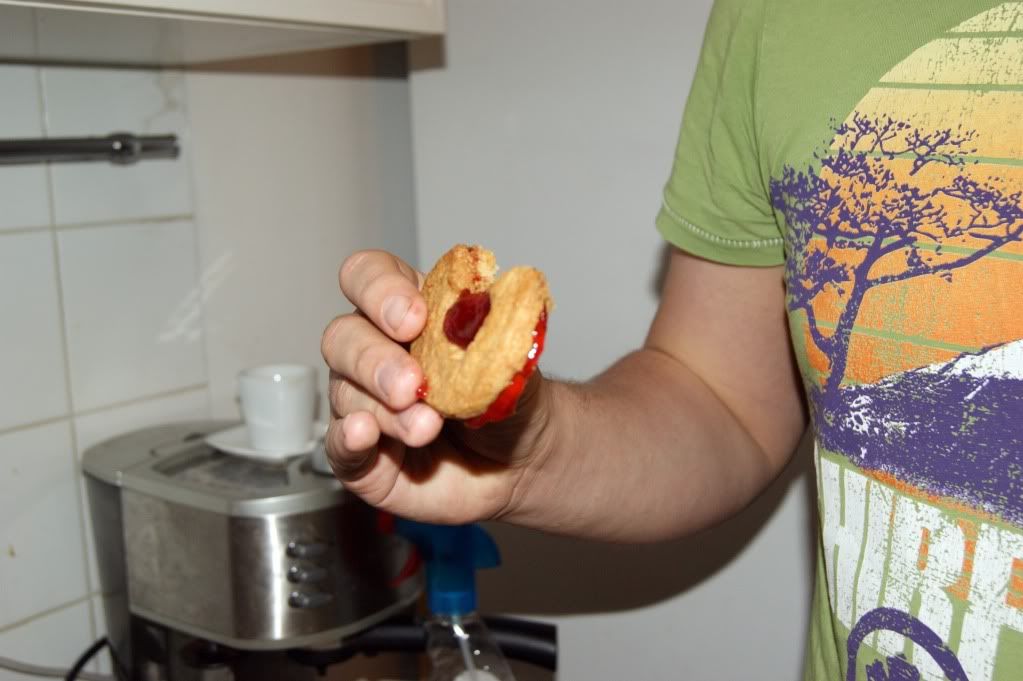 To finish, a glimpse of The Boy giving his seal of approval (while he was busy cleaning up after me, if you notice the kitchen spray behind him!)