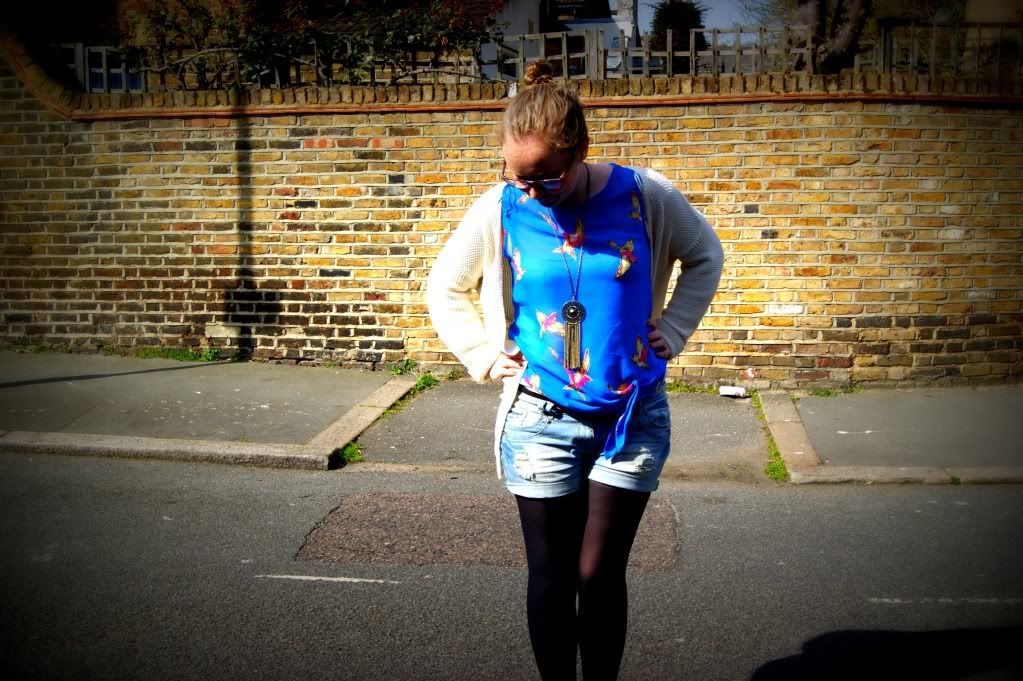 Birdie blouse, chunky cardie and denim shorts: New Look
Can anyone tell me what happened to March?! I didn't even work out the clocks had gone forward (thanks, iphone!) until today. I am generally a bit baffled by life at the moment...
On the plus side, this weekend we had genuinely gorgeous weather! Look at that blue sky!
A lot of people got a wee bit too excited about the weather and there was more than one bikini out on Saturday. But, it was just the weekend weather I needed. I got sucked into a horrendous cycle of work-sleep-work this week, so it was perfect for decompressing, catching up on my sleep, baking and craft market! There'll be peeks of a few of these over the next couple of days!
I love this top- I picked it up a couple of weekends ago from New Look in anticipating of beautiful summer days and in the hope of a holiday somewhere hot before too much longer this year!Sadly, I can't find it on the New Look website today- boo.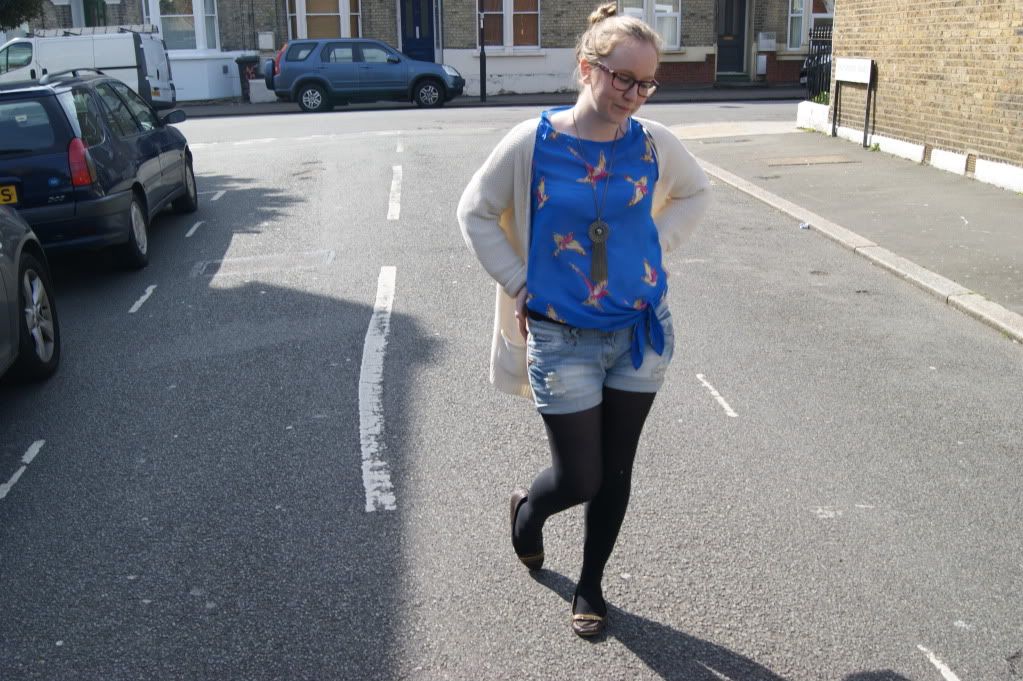 Possibly best of all, I went to see
Hunger Games
on Sunday night. My random decision to put on my summery birdie top became a clearly thought through
Hunger Games-
eque Mockingjay outfit OF COURSE.