I spent the earlier part of this week catching up on my 30 days of list. Unfortunately, photobucket hates my portrait photos and I was defeated by it's refusal to turn them from landscape!

Luckily, it's Saturday and I've now had some sleep, so I'm ready to deal with this! It's also St. Patrick's Day. These two plastic paddys have made soda bread this morning and I'm hoping a friend is going to send me her recipe for guiness muffins with Jamesons flavoured ganache and buttercream. Yuuuum! Tonight we're heading out to celebrate a friend's birthday. I'm hoping for as little green food colouring in my drinks as possible (that stuff makes me crazy!)
In the meantime, I am even further behind with my lists. And the rest of my life, which has definitely been left behind this week! But we've done the washing up, there's some lovely daffodils on the coffee table and The Boy is now fast asleep on the couch. Just the Saturday afternoon we needed, I think!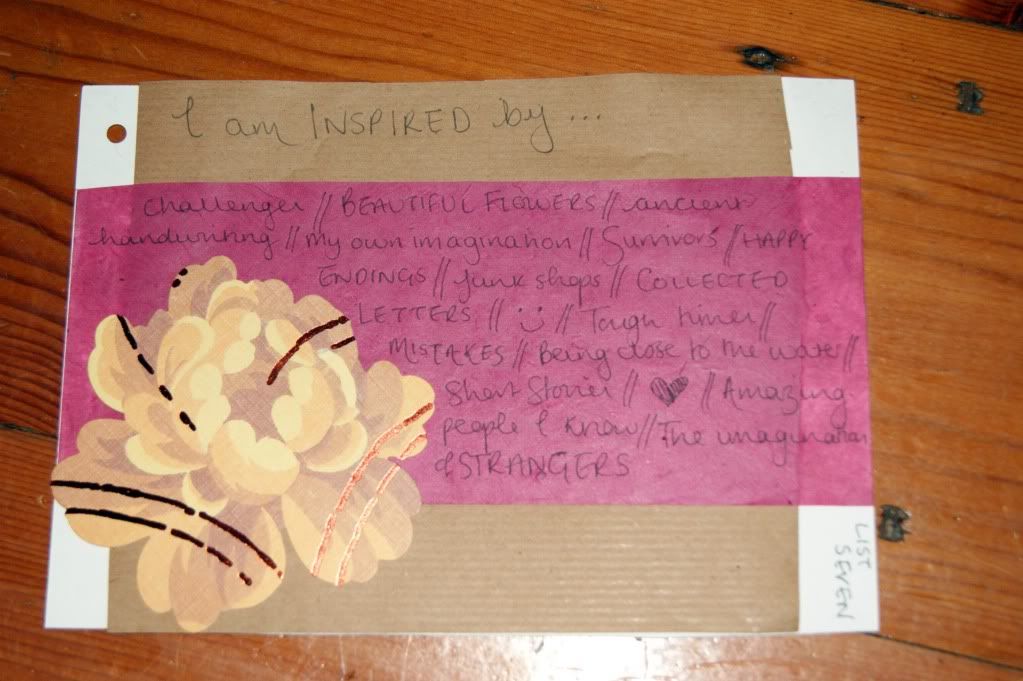 List seven: I am inspired by
(Challenges // beautiful flowers// ancient handwriting// my imagination// survivors// happy endings// junk shops// collected letters// :)//tough times// mistakes// being close to water// short stories// love (cheesy!)// amazing people I know// the imagination of strangers)
List eight: things I should say no to


I realised when uploading the photo that the first thing- "favours" at work, sounds really dodgy! *Not* those sorts of favours, just the ones that get in the way of my own work!
List nine: Happy places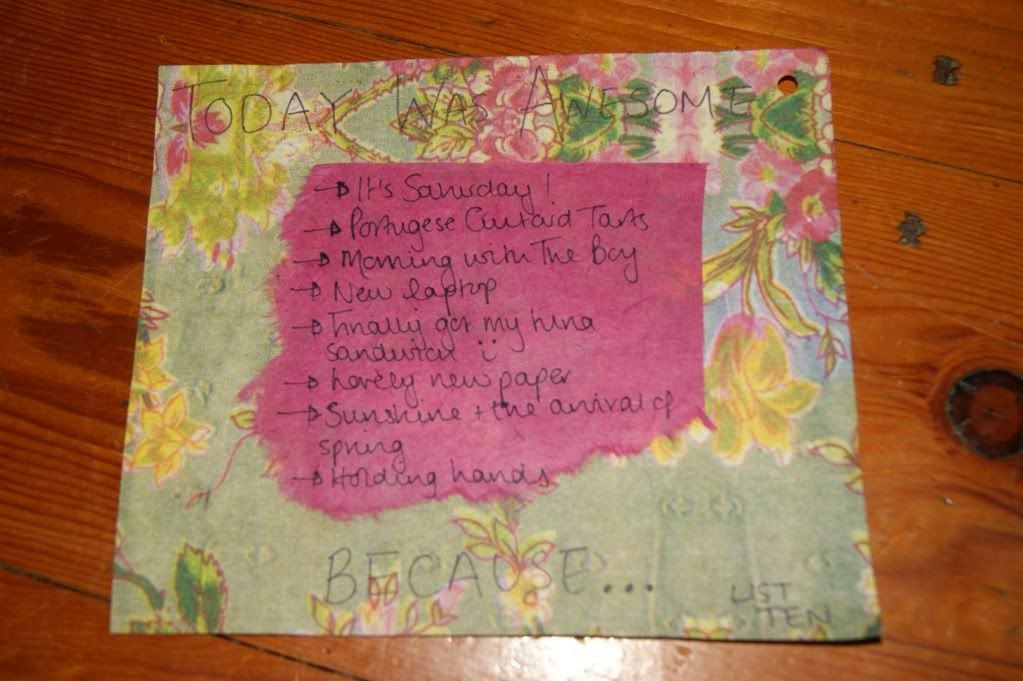 List ten: Today was awesome because
List eleven: Right now, I am


This one shall henceforth be known as the one photobucket did not want you to see properly. So it says:
Tired // full // watching Sister Act // drinking mint tea // sitting cross-legged and getting pins and needles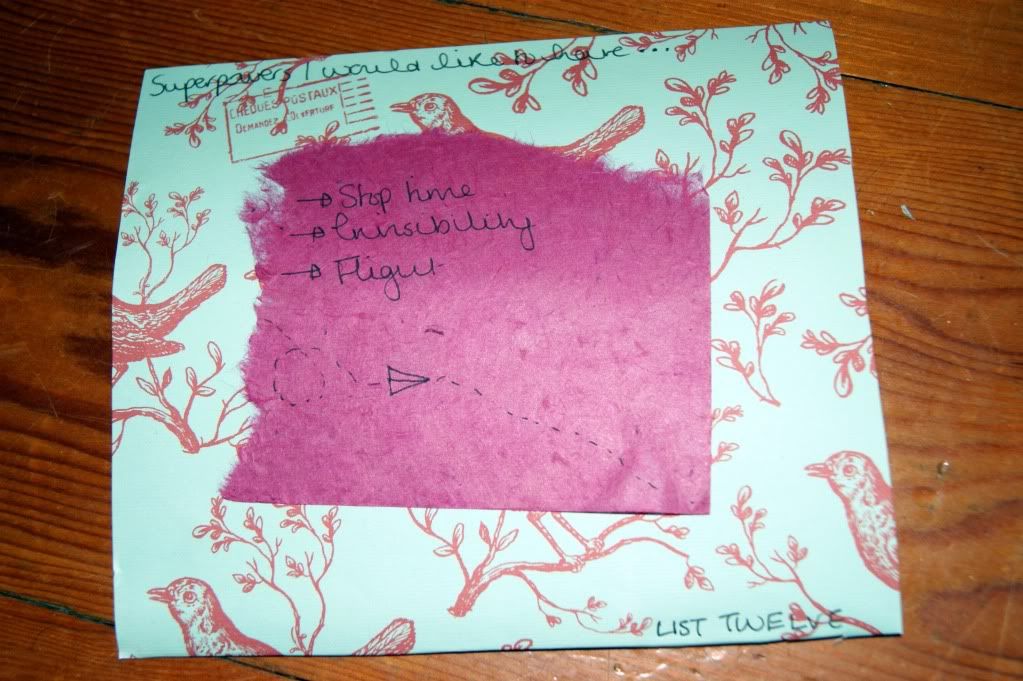 List twelve: Super powers I would like to have
The power to stop time // invisibility // flight....
List thirteen: 10 years ago I was




One of my favourite lists so far! I was...
16 // Trying new handwritings // discovering new and old music // full of my own self-importance // but wishing I was anyone else // sneaking out // convinced I would take over the world // at 6th form // wearing a black blazer // obnoxious // charming // lost