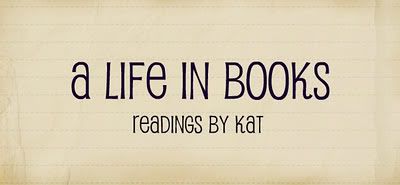 So I've been trying to write this post for a while. I really wanted it to be the next book I recommended to you all because I really, really loved it. But I'm convinced I can't do it justice. As I write, I'm watching a video of the author on YouTube and I'm even less convinced that I can do this book justice! (I warn you now, this post is gushing).
Image from Granta Books
here
I first encountered the work of Binyavanga Wainaina through a now famous article he wrote for Granta back in 2005, called
'How to Write About Africa'.
I think I stumbled across it in the printer room at work, which is a bit odd... Anyway, 'How to Write About Africa' is funny, thoughtful, angry and sarcastic in equal measures. It made me laugh, and it made me think. Since I took that photocopy back to my desk, I've read other bits and pieces by Wainaina, but I was really excited at the end of last year to see the publicity announcing his memoir "One Day I Will Write About This Place". I was pretty sad not to receive a hard copy of the book (despite my best hints!) for Christmas, but very excited to see that it was on special offer on the Kindle on Boxing Day, and of course needed to treat myself to it!
Without giving too much away, the book follows Wainaina through childhood and school in Kenya,university in South Africa, family reunions in Uganda and through to the beginning of his success as a writer.
Plenty of the reviews which accompanied the book's release have focused on the contrast between this book and the general catalogue of memoirs, biographies and other non-fiction books which come out about Africa. It's an account of Wainaina's solidly middle-class upbringing which won't be unfamiliar or in any way alien to its Western readers. To me, I think that's half the point, bearing in mind 'How to Write About Africa'. If you want to read something which bashes through hundreds of stereotypes about the continent, I'd definitely recommend you start here.
But I loved this book for other reasons. I loved this book because of how beautifully Wainaina commands the English language (and several others employed in it). Reading this book is like watching a talented painter- you can see the joy in the command of the words just bursting through the page and punching you in the gut that you'll ever be a writer (even if you'd never thought it was something you wanted to be!)
I loved this book because it's terrifying in how honestly- and I think too critically- Wainaina views his younger self. His university days in South Africa are not so different from those of many others in a lack of effort, self-doubt and questioning about our path in life and struggles to find a vocation (or a career). He doesn't pull back from the brink and doesn't necessarily seem to give much weight to his own ego in assassinating his own character. His account of his behaviour towards his mother in particular during parts of the memoir (without giving anything away!) I found really beautiful but actually quite shocking in how much of his own behaviour, rationale and perception he was willing to demolish (or to invite the reader to).
I loved this book because it made me laugh. I loved this book because it did make me cry (I'm such a crier). I loved this book because I'm fundamentally nosy about other people's lives and I got more than I was expecting in terms of insight into Wainainas!
I completely and utterly recommend it, and if my only copy wasn't stuck on my Kindle, I'd be offering to post my copy to everyone (the Kat Library) to share the awesomeness. As it is, you'll be super glad you've got a copy of this bad boy (YES!). Let me know what you think of it when you're done!
Right now, I'm also just finishing up 'The Woman in Black' by Susan Hill and subject of that new film featuring Harry Potter. Unfortunately, I was a bit too scared to finish it in bed last night- what a wimp!
What are you reading?