So since arriving back to the UK on Friday, I've basically just been asleep. In fact, I could pretty much guarantee I'd be asleep right now, if for the fact we just noticed that our flat inspection is tomorrow (anyone else really hate renting?!) and so have had to spend the last two hours tidying (but to The Boy's traditional choice of cleaning music- The Beach Boys)
But, I woke up yesterday long enough to head down to Brixton Farmers' Market with The Boy. On the way down there, we stumbled across.....
An entire box full of old design magazines!!
Given I was only just
talking
about redecorating The Room Of Slight Despair, this definitely feels like a message from the decorating Gods that it's time to commit!
So here I am reading through, watching Grand Designs (if only), while The Boy cooks some steaks. Being home has its benefits!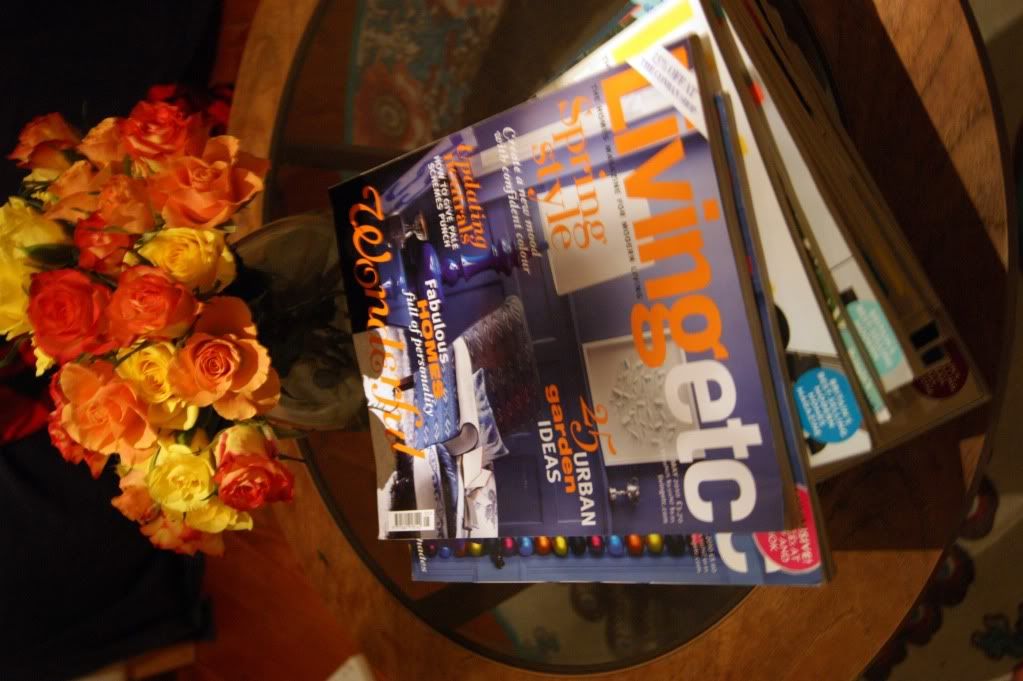 P.s play along with Her Library Adventure's thrifty finds here